Best of the 2014 World Cup Fans
Sure Germany won the 2014 World Cup and Brazil was crucified. But at this point, who cares? All we care about are the cutest fans that were in attendance.
We are certain a few of these girls (especially China see below) could get tracked down by modeling agencies. After all the way some of these women are dressed and made-up they were looking for that global attention. It can happen ladies.
Case and point of the Belgian beauty who scored a L'Oreal modeling deal after her World Cup photos went viral earlier this week has been released from her contract.
The decision comes after 17-year-old Axelle Despiegelaere sparked outrage on Facebook with a picture showing her posing with a dead oryx gazelle she had hunted in Africa, The Independent reports.
This is the best of Twitter and what the internets has already posted. Soccer es bueno.
Making the cut are the following entries followd by a great Youtube tribute.
Brazil - Hold them higher please.
China - Apple should re-think its iPhone Ad strategy. This would be great.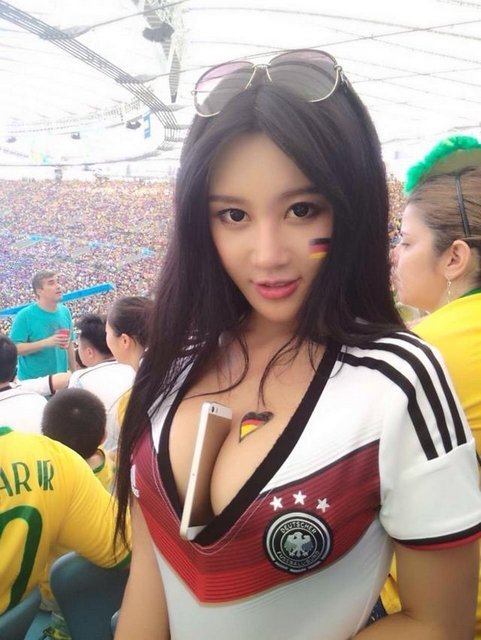 Columbia - Jesus C.
More...
USA, USA, USA!!!!!
Best of the Blogs
BlogDroid 600
Scanning and identifying the best blog entries every hour
Latest Headlines
Newsbot 3000
The most relevant financial news and articles from the Internets