DIG DUG: Oil Game Over
Oil has had it's run and the entire world is complaining and protesting high fuel prices.  There's only one way to play this game, Short DIG and Long DUG.  The oil bubble is about to burst and it's all thanks to Wall Street.
First up, the playing cards:
Ultra Oil & Gas ProShares  (Public, AMEX:DIG) - Short this guy.  This ETF profits when the big oil companies stock does well.  Its largest 10 largest holdings are:
| Security Description | Weight |
| --- | --- |
| EXXON MOBIL CORP COM STK | 25.07% |
| CHEVRON CORP COM STK | 10.85% |
| CONOCOPHILLIPS COM STK | 7.16% |
| SCHLUMBERGER COM USD0.01 | 6.35% |
| OCCIDENTAL PETROLEUM CORP | 3.99% |
| DEVON ENERGY CORP(NEW) | 2.56% |
| APACHE CORP COM STK | 2.41% |
| TRANSOCEAN INC. (NEW) COM | 2.40% |
| HALLIBURTON CO COM STK | 2.29% |
| ANADARKO PETROLEUM CORP | 1.91% |
Masters, these companies have had their run, a tremendous one at that and the party is coming to a slow down.  Not an end, but a slow down, and that's enough to be Short this ETF.
UltraShort Oil & Gas ProShares  (Public, AMEX:DUG) - Long this puppy. ProShares seeks daily investment results, before fees and expenses, that correspond to twice (200%) the inverse (opposite) of the daily performance of the Dow Jones U.S. Oil & Gas IndexSM.  What are the companies in that Index?  A ton, but the biggest holdings are:
COMPANY NAME

TICKER

WEIGHT PCT

USD CLOSE

Exxon Mobil Corp.
XOM
25.07229819

 

$

   

88.61

Chevron Corp.

CVX

10.85453138

 

$

   

99.42

ConocoPhillips

COP

7.148783241

 

$

   

94.08

Schlumberger Ltd.

SLB

6.348574586

 

$

 

101.30

Occidental Petroleum Corp.

OXY

3.979433363

 

$

   

92.02

Devon Energy Corp.

DVN

2.569932564

 

$

 

116.61

Transocean Inc.

RIG

2.416943752

 

$

 

145.51

Apache Corp.

APA

2.414883205

 

$

 

140.00

Halliburton Co.

HAL

2.287084362

 

$

   

49.37

Hess Corp.

HES

1.919688288

 

$

 

125.78

Anadarko Petroleum Corp.

APC

1.911949064

 

$

   

77.69
There's a reason why Richard Rainwater cashed out his oil holdings, the picture below shows you his motive, the Price of Oil is approaching a Peak:
THE PRICE OF OIL PER BARREL SINCE 1996
Who the hell is Richard Rainwater?
Time Magazine 6/5/2008 -- Eleven years ago, after doing a lot of studying and a lot of thinking, Richard Rainwater convinced himself that the long decline in oil prices that had begun in the early 1980s was about to end. As a billionaire who had made his name and fortune steering the Texas oil riches of Fort Worth's Bass family into lucrative nonenergy investments like Disney stock, Rainwater had the wherewithal to act on his conviction. So he plunked down about $300 million of his own money on energy-company stocks and oil and gas futures.
For a while it looked like a boneheaded move. At the end of 1998, the price of oil fell below $10 per bbl. Regular gas sold for 90¢ a gal. While Internet billionaires were being minted to the right and left of him, Rainwater was getting poorer by the day.
You can guess the rest of the story. The dotcoms imploded; the price of oil climbed, climbed and climbed some more--and Rainwater's energy bet came to look like one of the better investment calls of our time. It has netted him about $2 billion, vaulting him from the mid-200s on Forbes magazine's 1999 list of the 400 richest Americans to No. 91 last summer (with $3.5 billion overall).
So guess what Rainwater did a few weeks ago, right after oil prices topped $129 per bbl. for the first time? "I sold my Chevron," he says. "I sold my ConocoPhillips. I sold my Statoil. I sold my ENSCO. I sold my Pioneer Natural Resources. I sold everything."
Masters, let's face it, we are stuck with gasoline prices, but the massive spikes in oil are done with.  Oil won't come down much but it is not going to keep pushing to new highs on a daily basis.
But how soon could this happen?
Weeks or months, but it's coming.  Here's the kicker:
Once Wall Street and the analysts see the price of oil not growing oil hits a plateau, the big Oil companies will get downgraded because they won't be able to continue their massive profits and revenue growth. The Street only cares about what will next quarter be, what will 2009 bring - Not how much money did you make shareholders yesterday.
The warnings signs are here, big oil is going to get hit hard, and if you are in those stocks, expect a pullback.
DIG DUG Baby.
The world is crying about high oil prices, just take a look at all the stories on Google News about Oil Protests, the public has had enough. 
We are stuck with $4 and soon to be $5 gas, but we can ease the costs of filling our cars by cashing in on the greed of oil compaines.  The Tree Huggers and Greenpeace have a new reason to protest, just like all of us because hippies have to fuel their hybrids as well.  High oil prices are done with, just look at the chart, nothing that good lasts forever, it never does on Wall Street.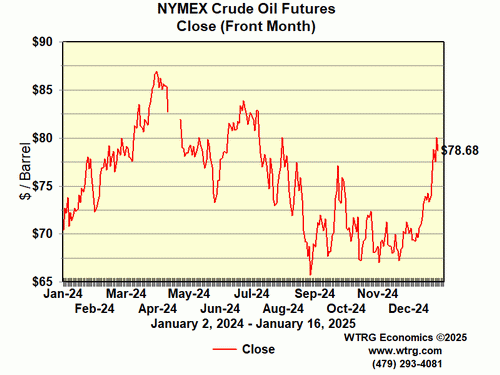 Best of the Blogs
BlogDroid 600
Scanning and identifying the best blog entries every hour
Latest Headlines
Newsbot 3000
The most relevant financial news and articles from the Internets